This is going to be a long post! When my brother and his fiance Michelle announced that they were getting married outside in July, in Kelowna, I was stoked — I love shooting outdoor ceremonies.  I won't lie, though… when I saw the forecast for 40 degree temperatures I was not quite as excited.  A big thank you to Lisa from Redfern Photography for helping me out during the ceremony and start of reception… you were a champ in the heat!
The day started at Michelle's sister's house in Carrs Landing… a gorgeous log home with AC. Make up was applied and hair was swept up, getting ready for the day.
Aren't her dress, shoes and accessories just gorgeous?  I love these detail shots!
They got married at the Ellison Wedding Garden, which was a fabulous venue. The owner even invited us in to her home to get Michelle into her dress, as the day was so hot.   (So hot, check out how these amazing bridesmaids helped keep the bride cool while getting her dress on!)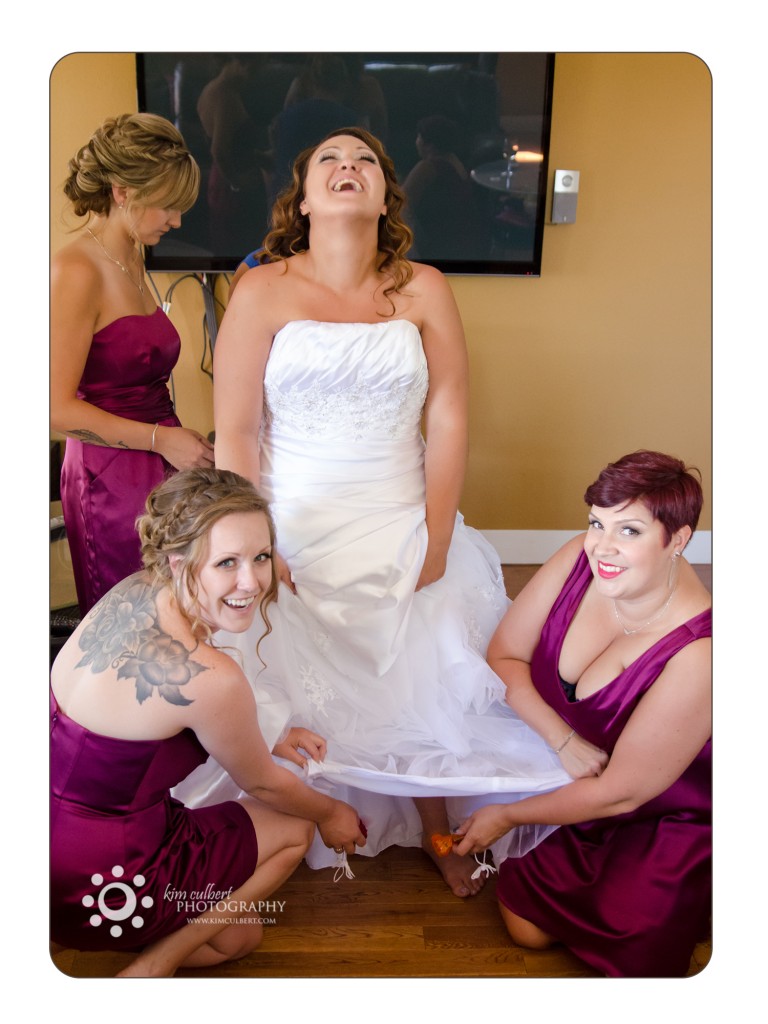 And getting ready wouldn't be complete without the shotgun of some Red Bull before heading out into the sun…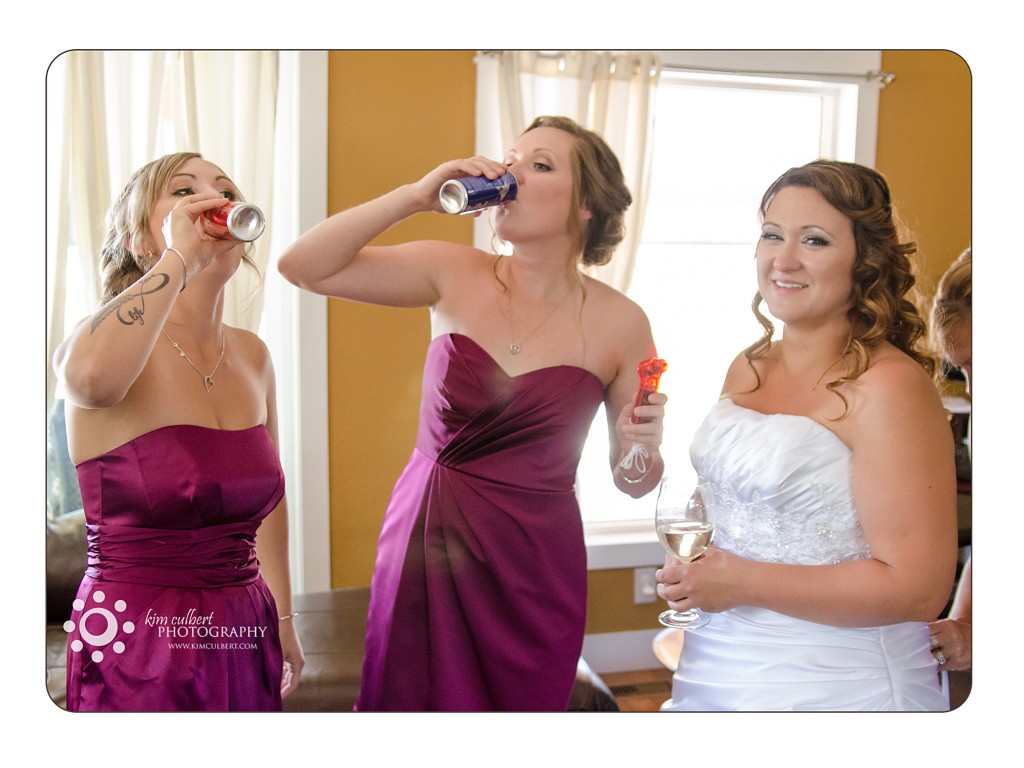 There was ample bench seating for the guests, and a lovely walkway for the wedding party to walk down and into the ceremony.  Here are the ladies, making their way down to the walkway.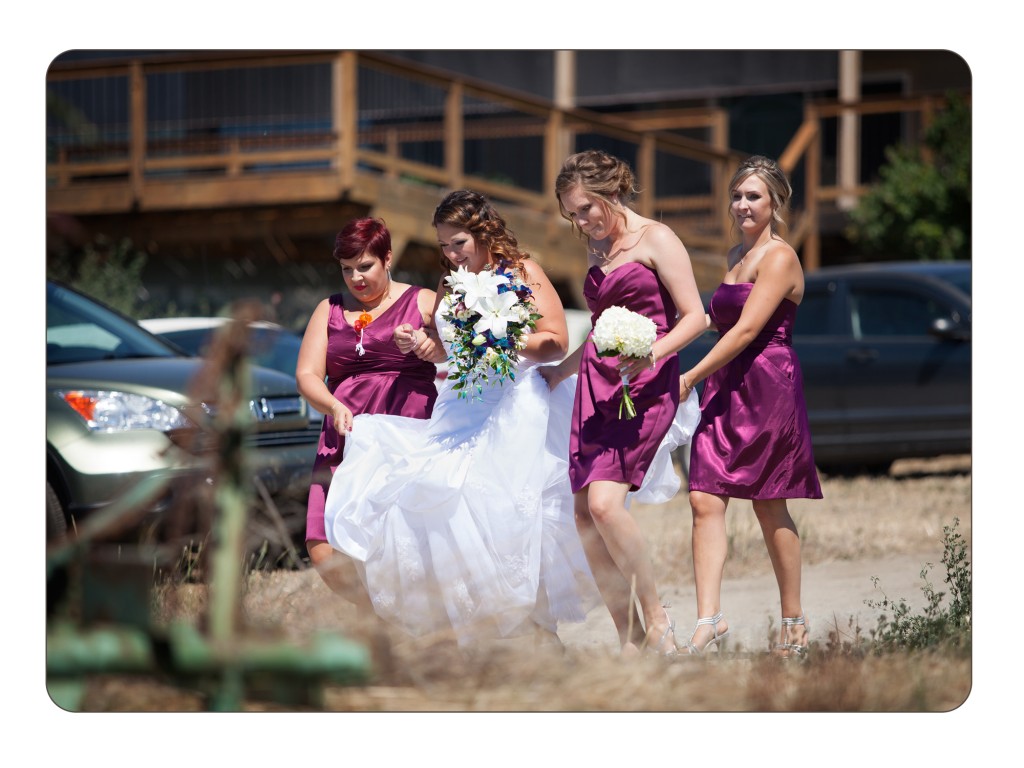 The guys were melting in their suits, but they look good doing it!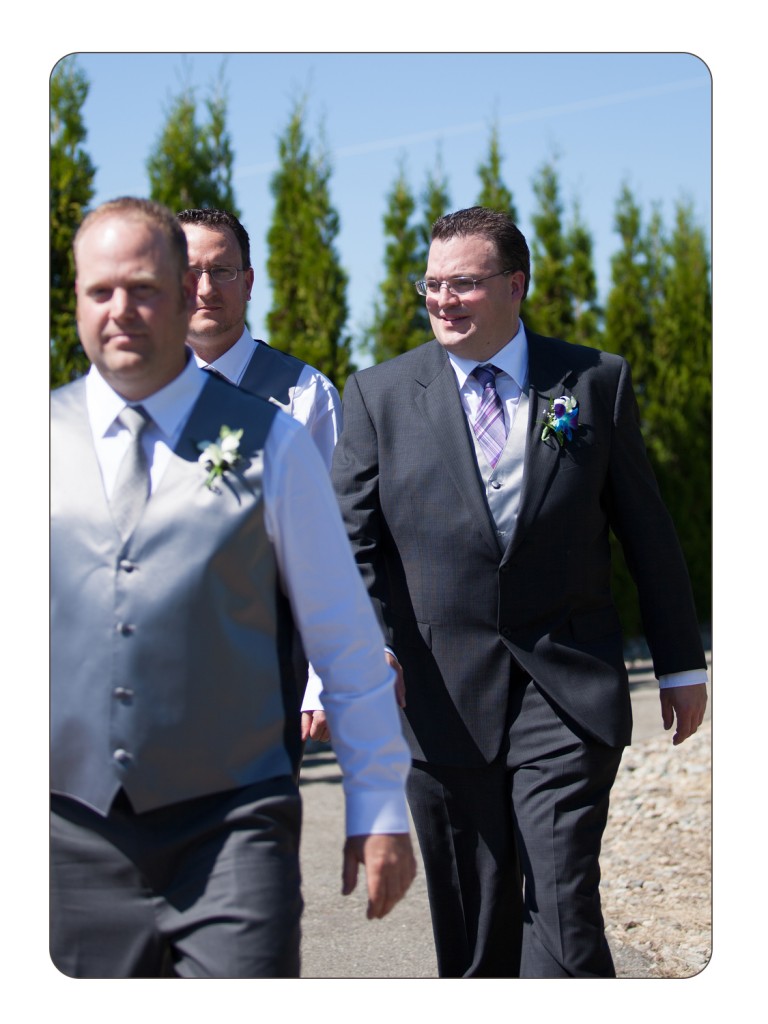 The wedding garden overlooks the Kelowna airport but we were lucky that no large airplanes took off or landed while the ceremony was happening.  Short, sweet, with amazing hand-written vows the ceremony was perfect.  You could just see the love between them.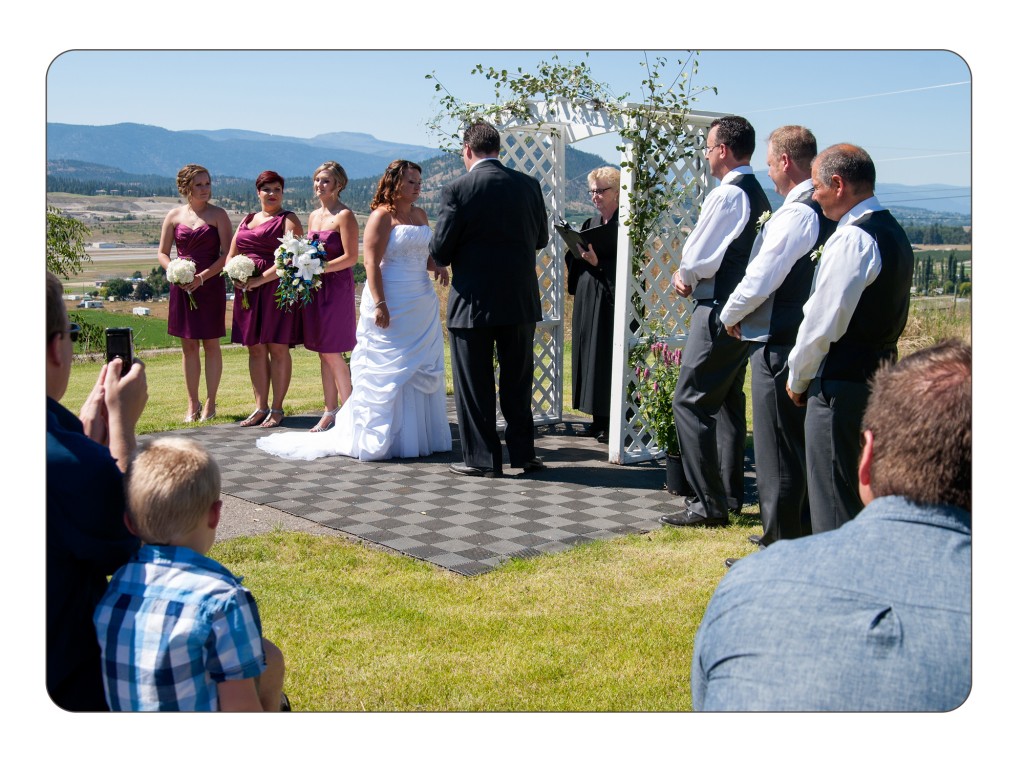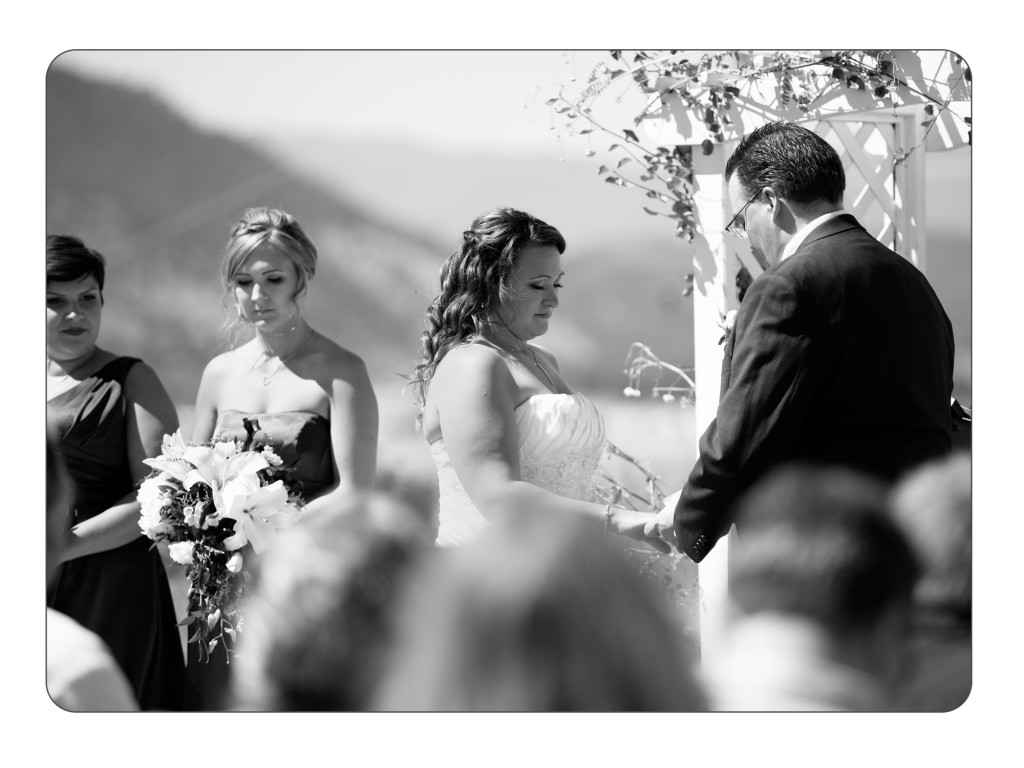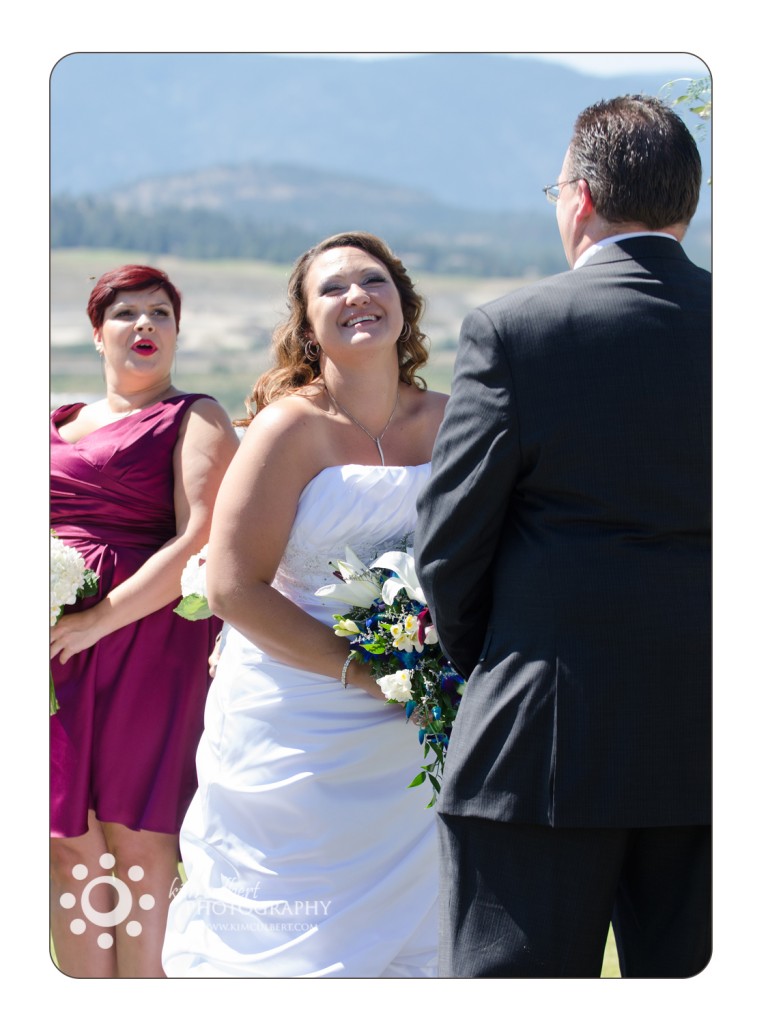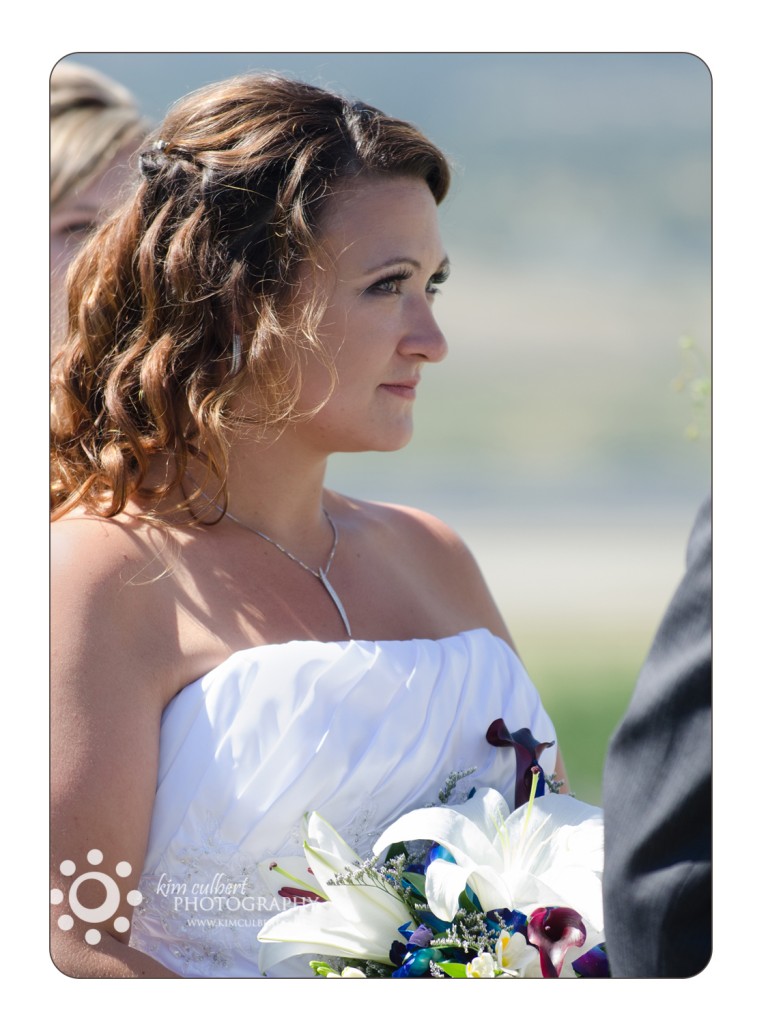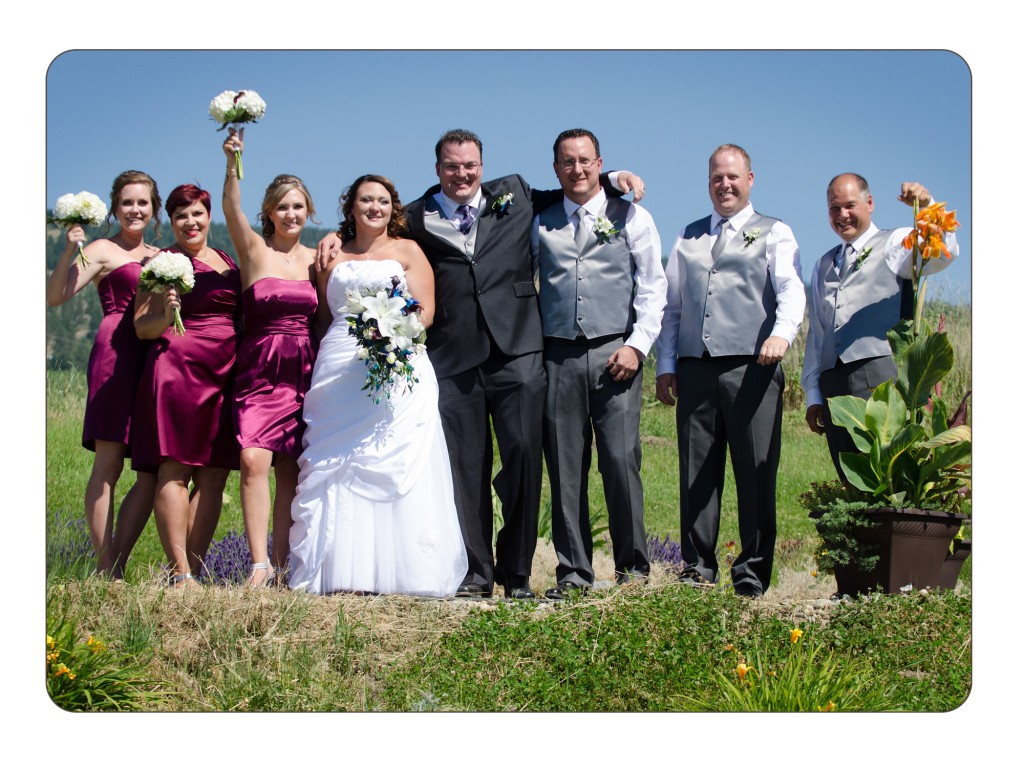 Once it was all done, we got out of the hot sun and into the forest for a few formal shots of the wedding party.  It was still crazy hot, so we didn't spend too much time there… everyone wanted back to the air conditioned reception hall to dance the night away!
I'll show off a few of my favourite formal pictures to end this post…. and to say that I am so glad that Michelle has joined our family, and I wish you both many many years of happiness.